On 12 November, the "Great Star Cup" 2023 Great Star Holding Group Second Corporate Invitation Tournament hosted by the Trade Union Committee of our parent company Hangzhou Great Star Technology was successfully concluded. Our company competed with three sister companies, namely Jumbo Star Technology, Hangzhou Fork Group and Zhongce Rubber, in an exciting match. The teams added many wonderful moments to the tournament with their tenacious fighting spirit and combative team spirit. In the football, badminton, basketball three projects, the players always keep full of enthusiasm and fighting spirit, they constantly sweat, in order to fight for the honour of the team, go all out to complete each game, to show everyone a different "Huada" style.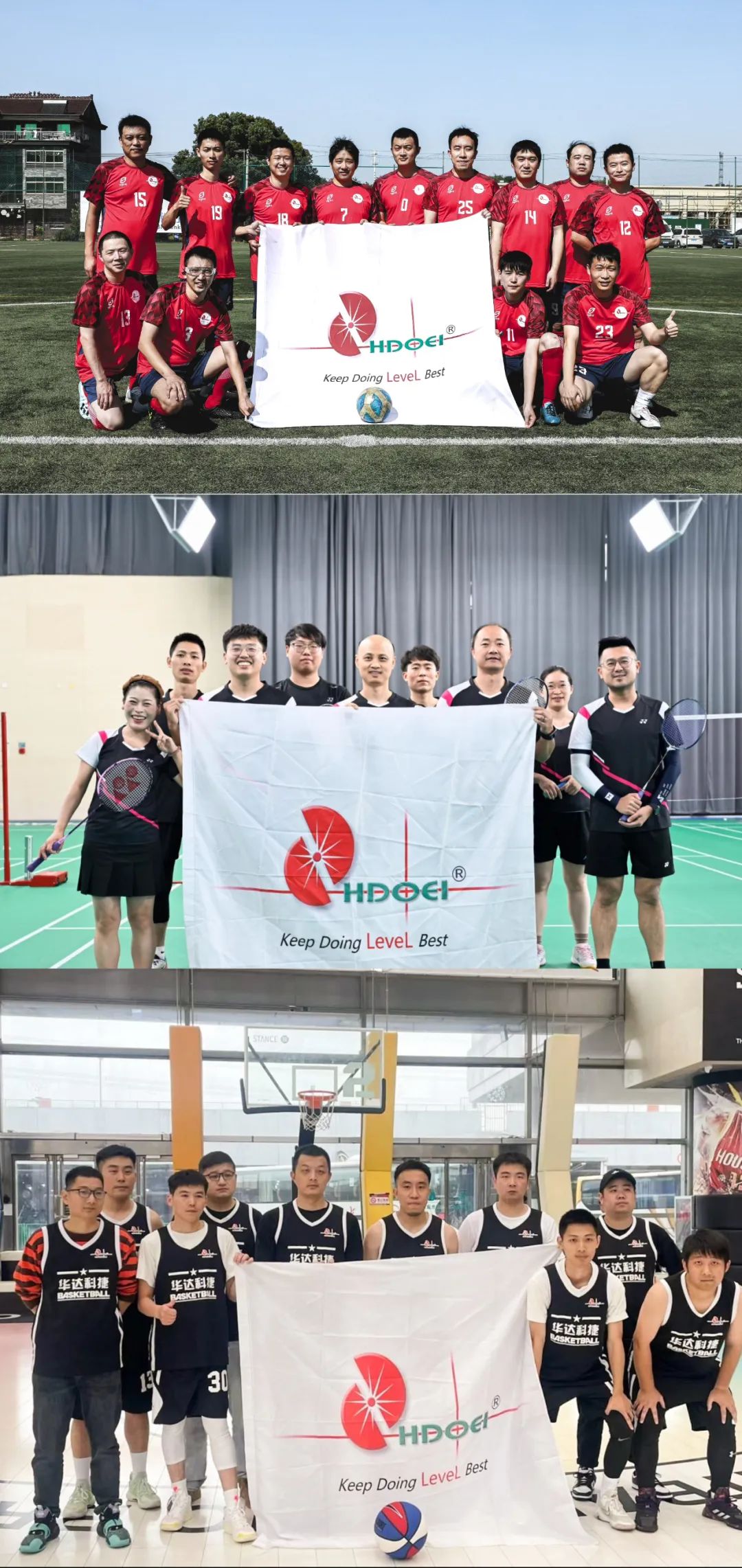 This friendly match not only provides a platform for the staff to show themselves, but also enhances the communication and cooperation between our company and the sister companies. Looking back on this friendly match, our team members gained a lot. They recognised their own strengths and weaknesses through the match, which provided valuable references for future training and competitions. At the same time, it also enhanced the cohesion and centripetal force of the team members.
Finally, we would like to thank all the participants for their hard work and efforts, and the organisers, Great Star Group and Hangzhou Fork Group, for their careful organisation and thoughtful arrangements, which created a good environment for the participants and spectators to compete and watch the competition. In the future, the teams of Huada will continue to train hard to improve the skills and quality of the players. We will meet new challenges with more enthusiasm and higher fighting spirit, let's look forward to the next friendly match together!