In the afternoon of May 4, Chen Jinhu, Secretary of Changzhou Municipal Committee, led city leaders Hang Yong and Xu Huaqin, and district leaders Shen Dong and Qian Yunjie to visit our company for research. Mr. Zhang Ou, CEO of the company, and the operation team accompanied the whole visit.
Mr. Zhang introduced the company's business development history and future development plan since its establishment to Secretary Chen, especially for the company's core product categories and application areas. He stressed that, as a technology-driven company, we have always insisted on technological innovation and product quality improvement, constantly launched new products with innovation and market competitiveness, and continuously expanded domestic and international markets, achieving remarkable results.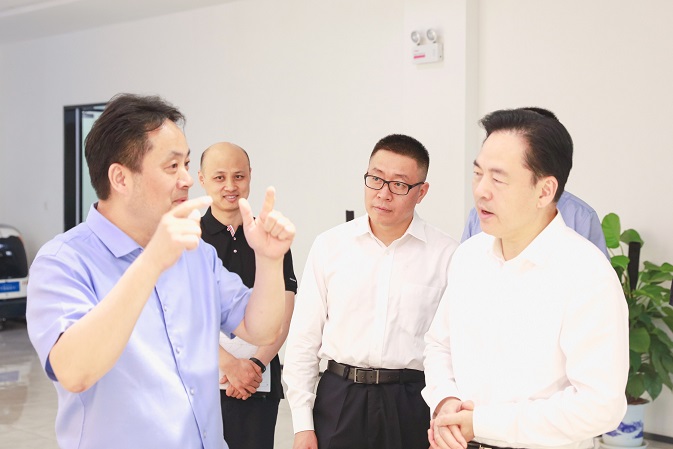 Mr. Zhang led Secretary Chen and his party to visit the company's technology R&D patent exhibition hall and introduced our product technology and R&D achievements in detail. While explaining the product technology, the company's technical staff also deeply integrated into the technology application experience and demonstrated and explained the product operation to Mr. Chen and his party, which showed our technical strength and product features more comprehensively and deeply.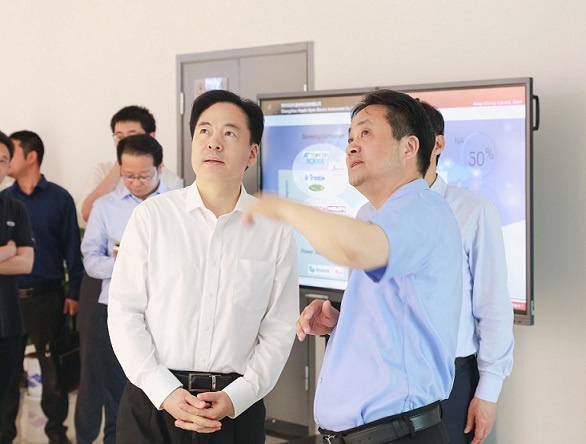 Secretary Chen highly appreciated and affirmed our achievements in technological innovation and market expansion. He said that as a leading enterprise in the industry, we need to continuously improve our core competitiveness, increase our technological research and innovation, strengthen our brand building, look at global resources and markets, focus on our main business, plough deep into niche areas, and continue to increase the share of our products in national and even global niche markets. At the same time, Secretary Chen also encouraged the company to pay attention to the training and management of talents, improve the quality and efficiency of staff, and enhance the cohesion and creativity of the enterprise.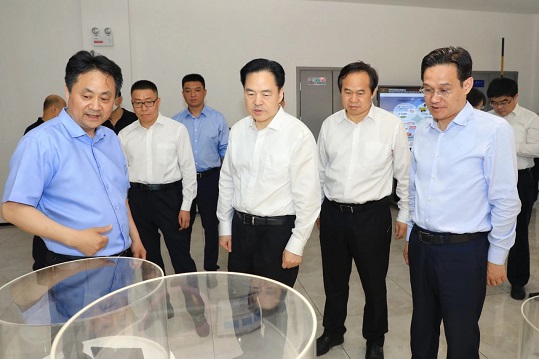 The visit not only deepened Secretary Chen's understanding of our company, but also provided useful guidance and assistance for the development of the company. The company will continue to uphold the business philosophy of "customer first, quality-oriented, harmonious environment, encourage innovation and focus on results", continuously improve product quality and service level, and make greater contribution to the economic development of Changzhou City. To make greater contributions.